Network Gear End Table
A bulky box to hold/hide modem/router/servers, etc. A gamble against WiFi signal degradation. Maybe also house a power strip and some chargers.
Top measures about 24" x 18" (61cm x 46cm)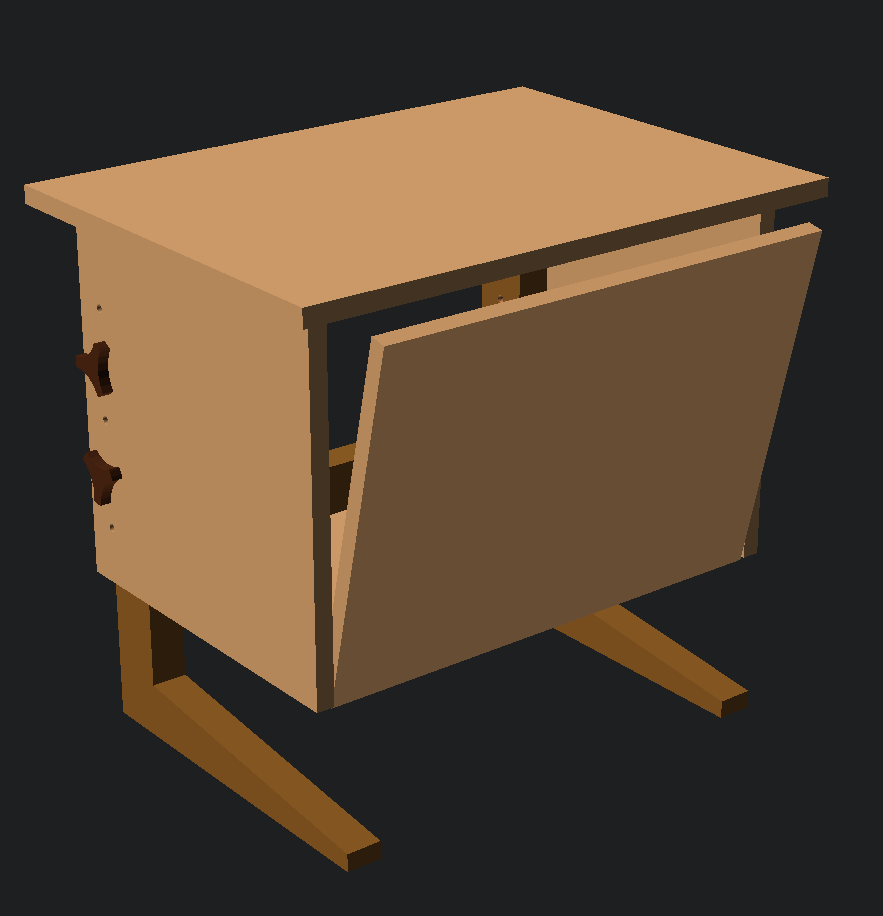 Front of the bottom (shelf) is missing, for air flow.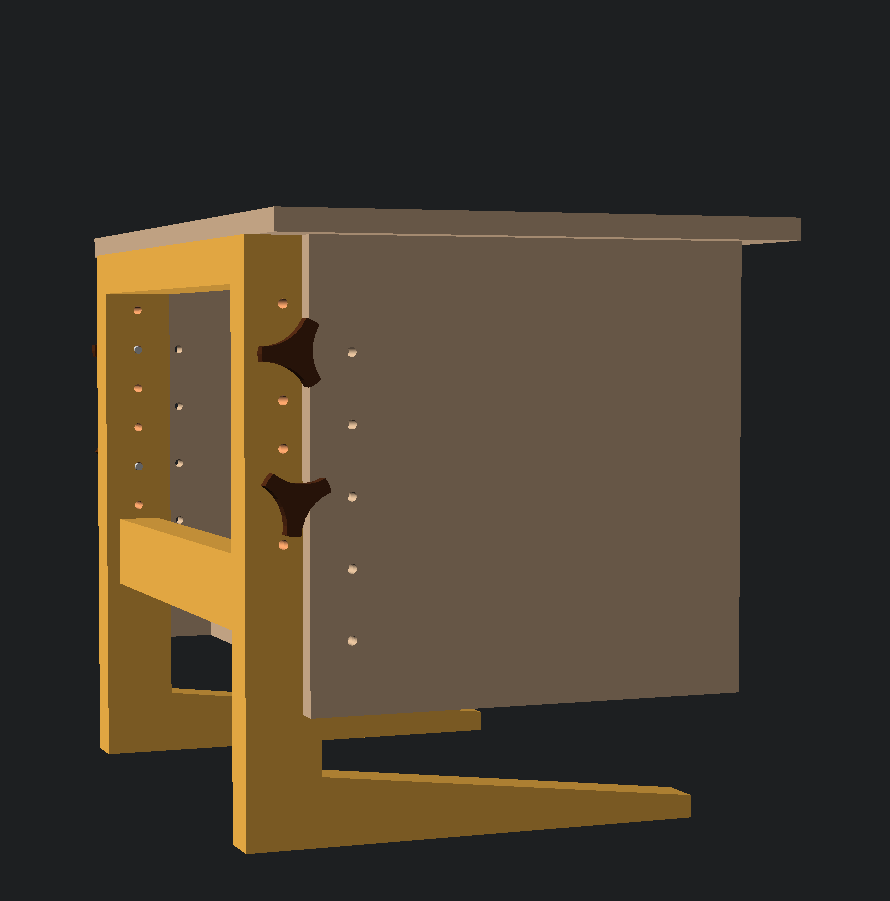 Animation to demonstrate variable height adjustment from approx. 20" to 25" (51cm to 62cm).
3:2:1 hole spacing trick taken from Matthias Wandel's book.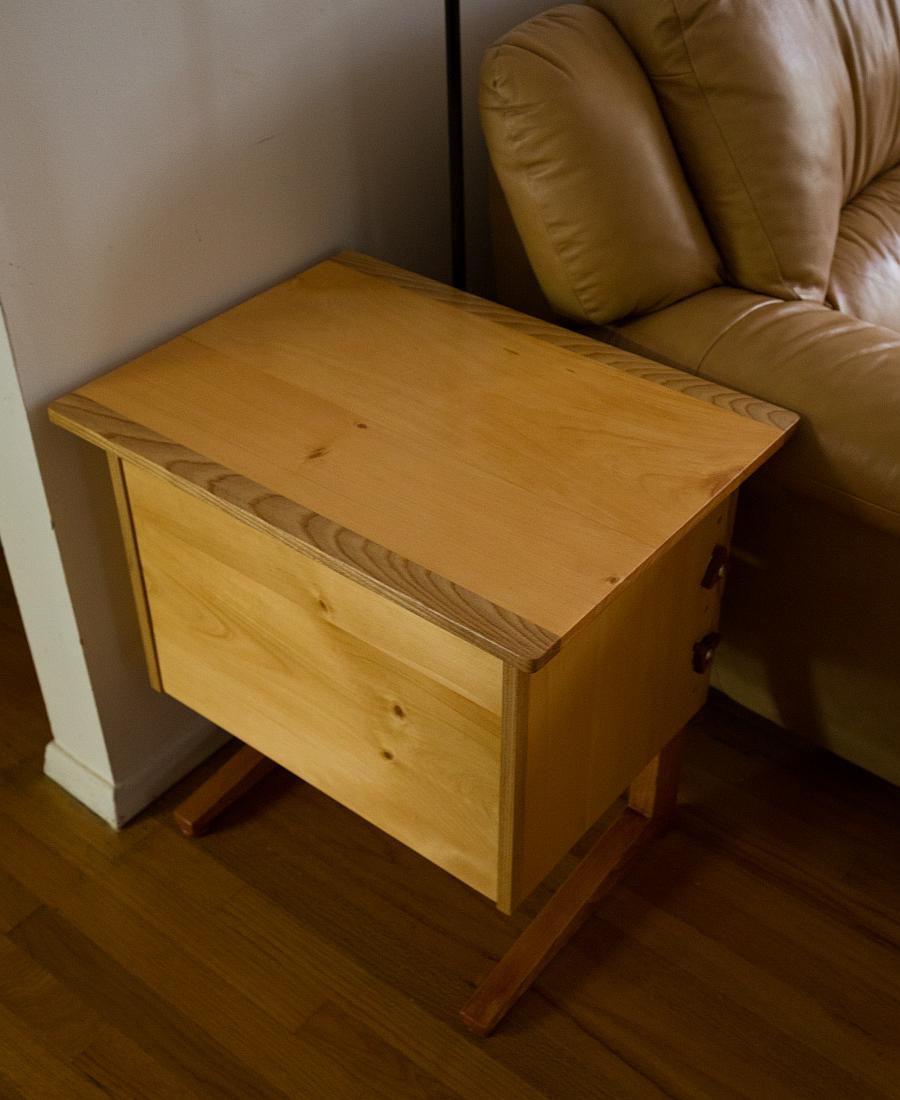 Pine with hardwood trim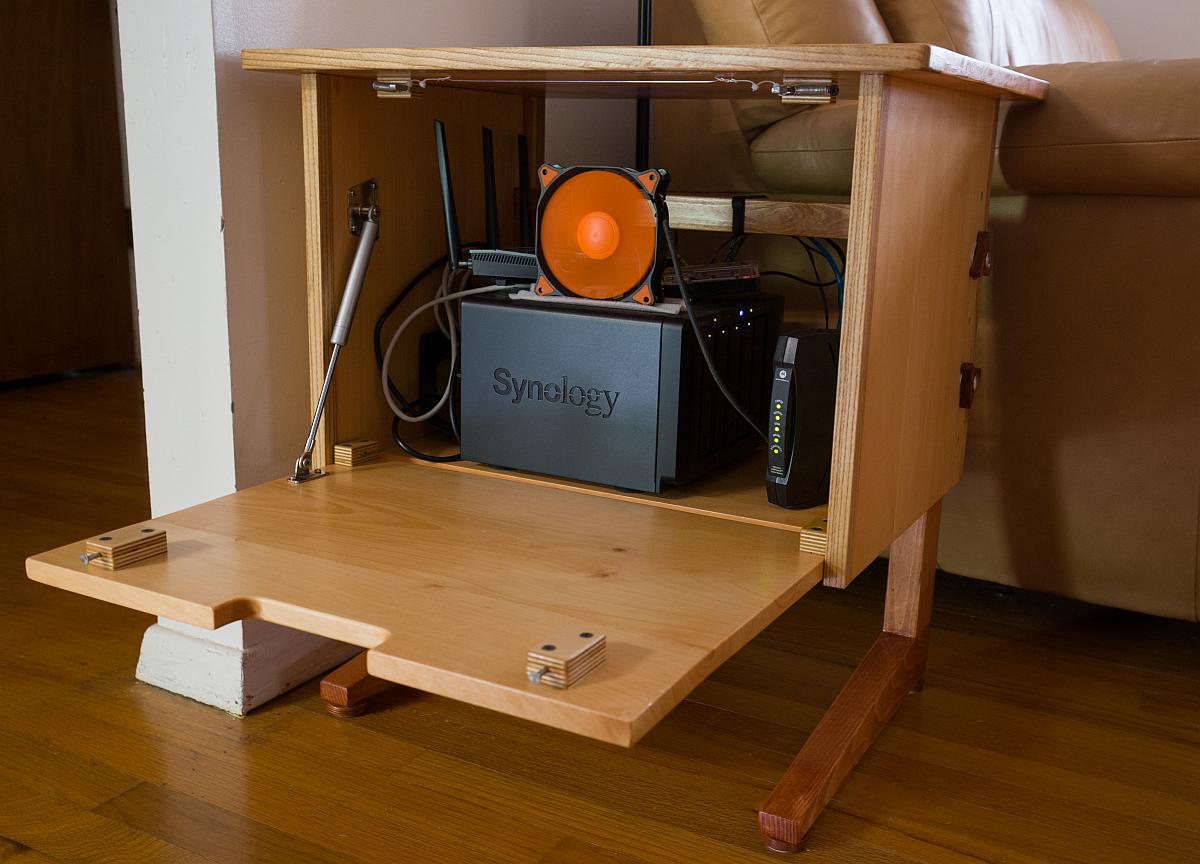 Pair of scratchbuilt latches connected using zip ties and fishing line