My First Workbench (WIP)


Begun: June 2018
ETA 2 or 3 months

Split top? ~<5' long. ~>2' deep. ~<3' tall.
3/4 round dog holes.

Teardownable? top slabs + legsides + long stretchers.
1/2" threaded rod on stretcher tenons.

6 10' SYP 2x10s

4 boards ripped: 2.5" sides cut half for tops.
cores cut thirds for legs.

Another board ripped into thirds, for stretchers.

Rough cut, drying it out for some weeks.

Some of last board should yield half of a legvise chop.
Plan to laminate against maybe 8/4 Oak.




CAD preview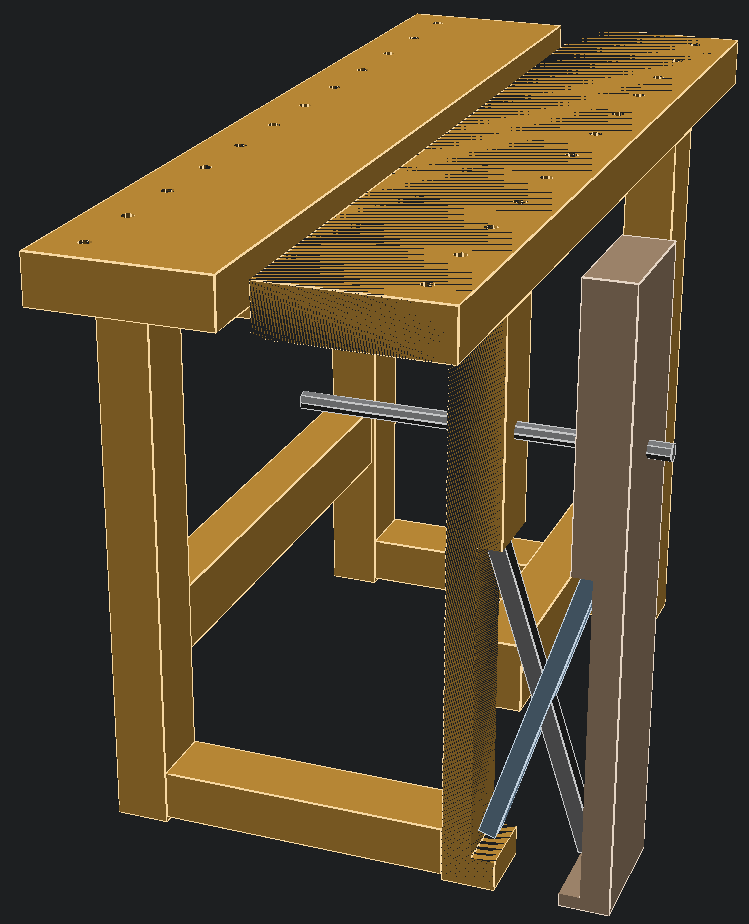 Leg mortises for St. Andrew's cross widened for visibility.
St. Andrew's Cross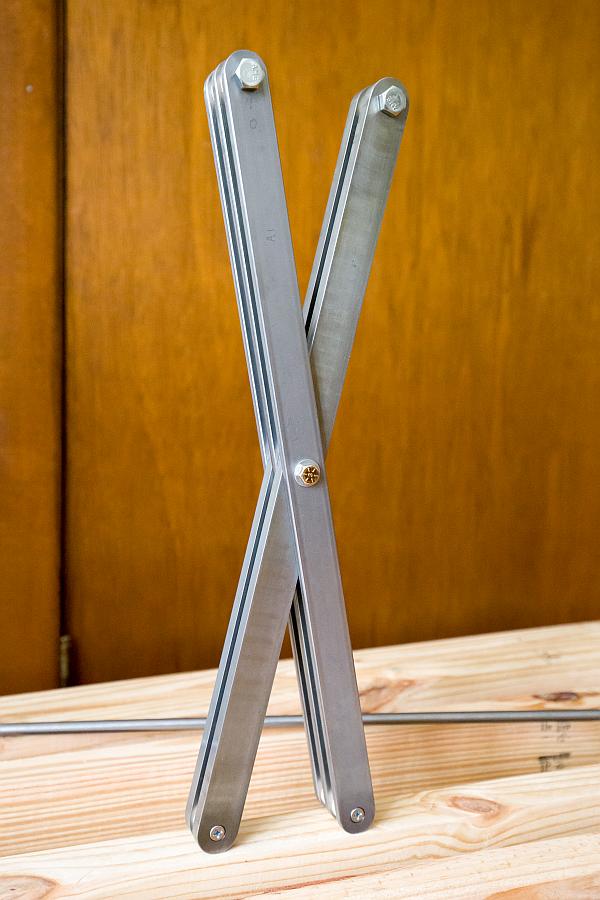 Parallel mechanism.
I haven't seen anyone try this yet so here I am:
an odd number of scissors, for torsional stability.

1" x 18" low-carbon steel

Scissors A1  A2  A3  1/4"
Scissors   B1  B2    3/8"

I have high hopes that this will work.


Leg Vise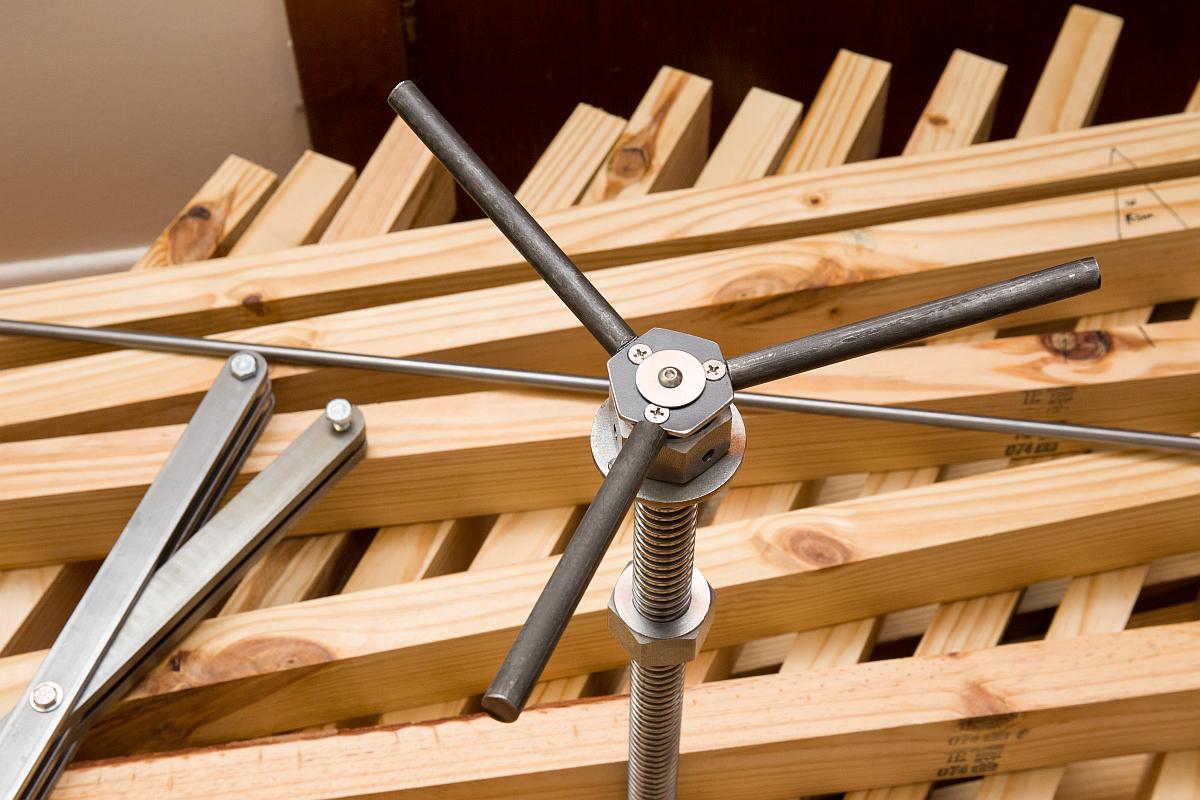 3' 1"-4 acme threaded rod - save 8" and 8" for moxon vise
Remainder for legvise leadscrew.


1/2" steel rod handles. Golf balls are too big to cup in the hand.
Joystick balltops because mechanical keyboards ruined me and now i'm buying balltops instead of keycaps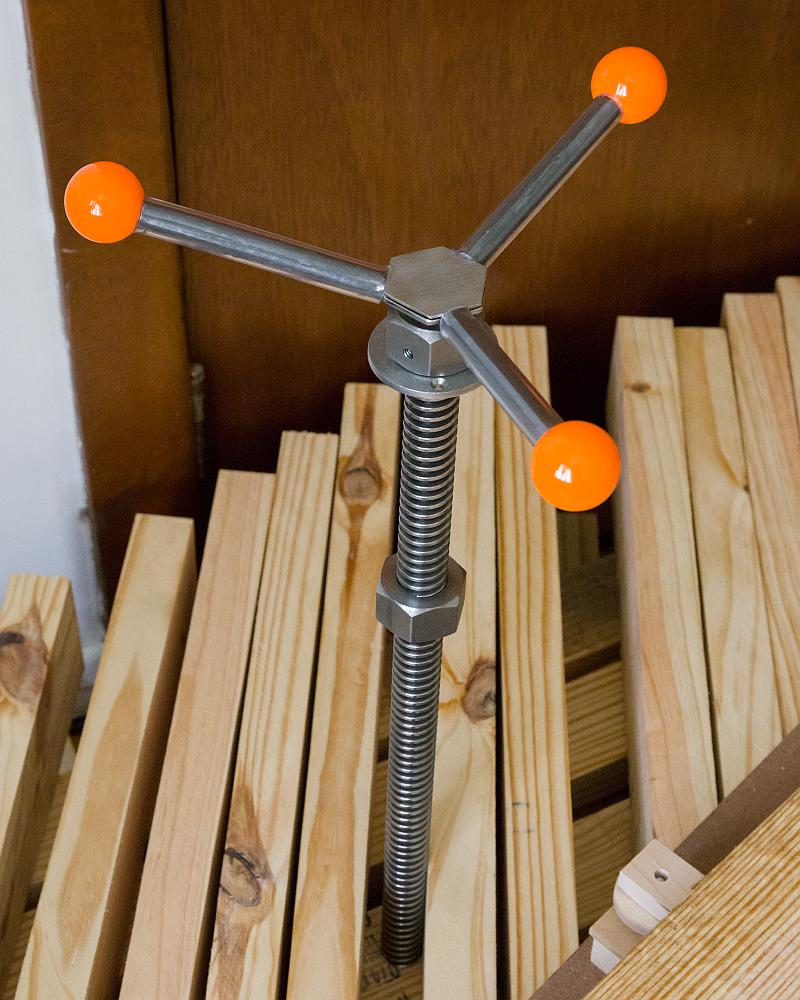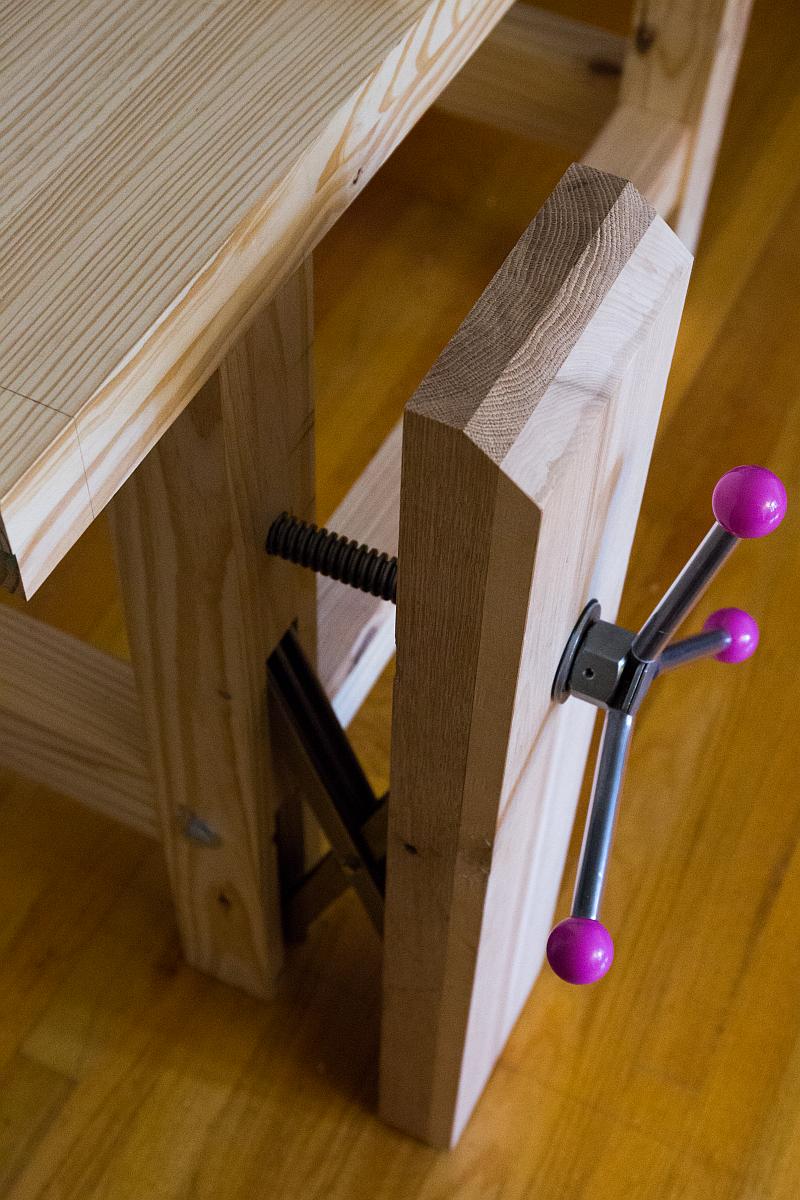 And "done." Chop needs to be tapered.

Benchtop(s)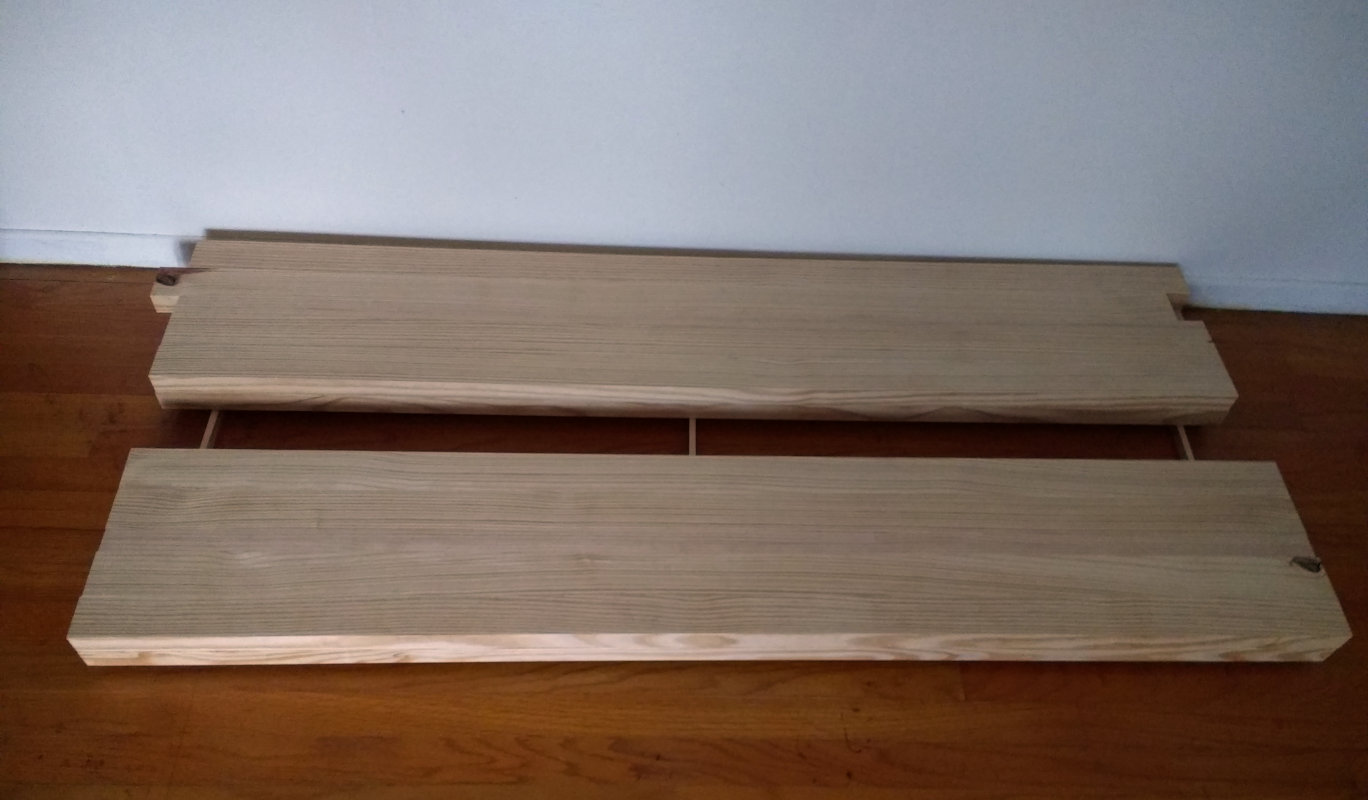 This was the most tedious glue-up I've done, I have to say,
just to get the face grain on the sides.

Each top is 4 pieces side by side, 2 layers.
Except then I felt each top was too narrow, so I widened them
with essentialy 4 more pieces

Even more so because it felt too narrow on account of the bench
being baby-sized, so I decided to divert 1/3 from one
to the other, yielding a relative proportion of 2:1

So, one top is 14", the other 7", planning for a 5" gap/well area.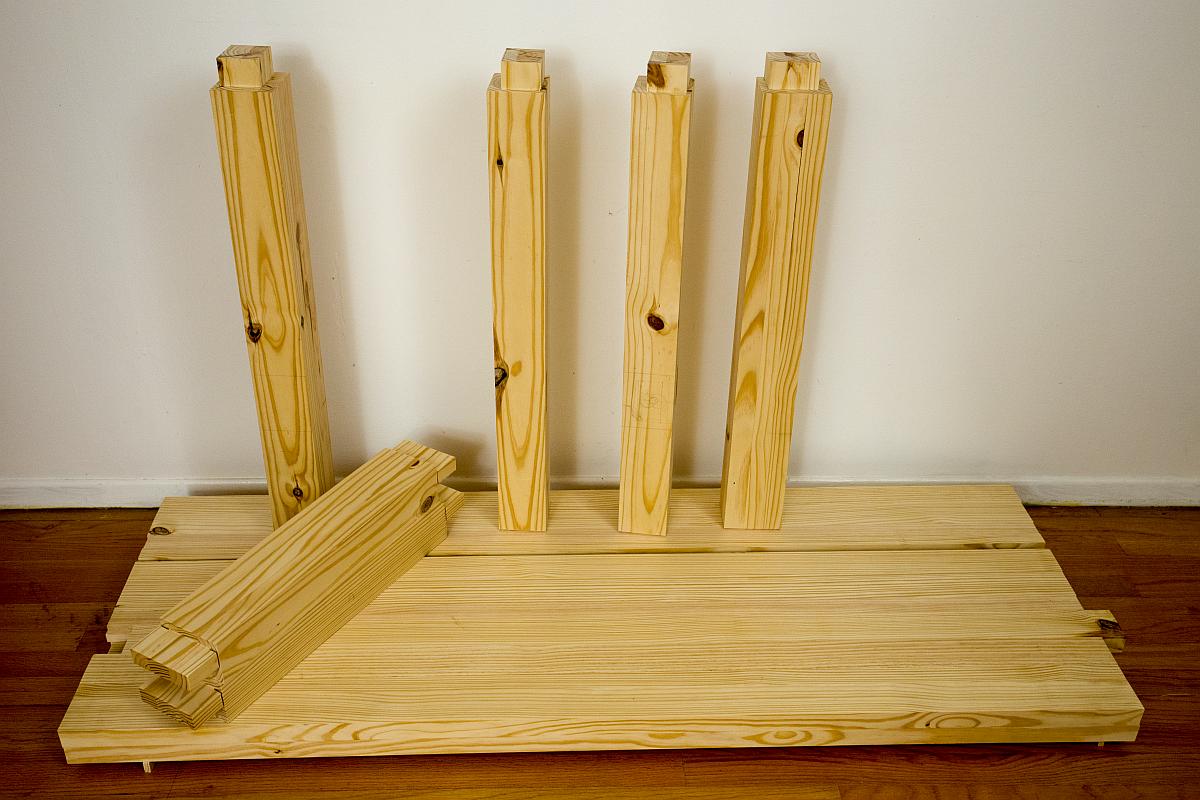 The legs S4S, cut to length and tenons cut for the top.
Short stretchers nearly done, too. Long stretchers and
vise prep next.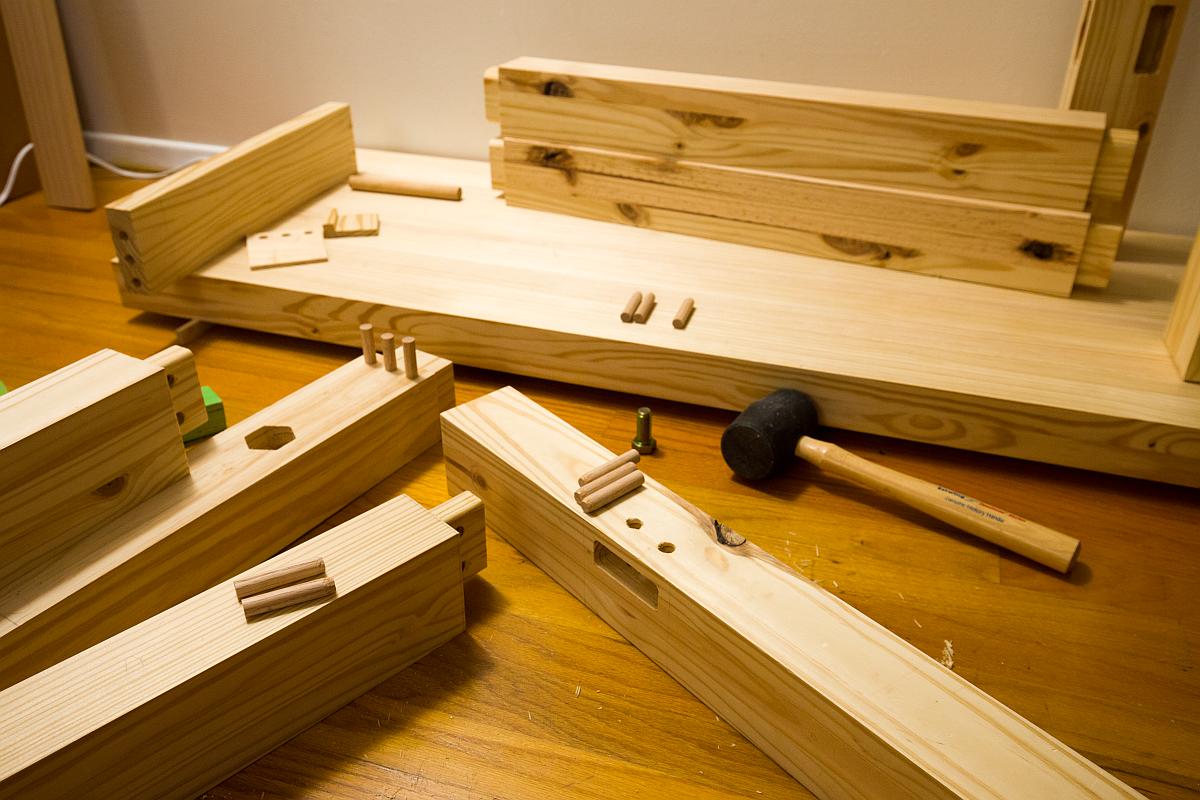 Tenons rounded over by chisel to fit routered mortises.
Drawbores for short stretchers.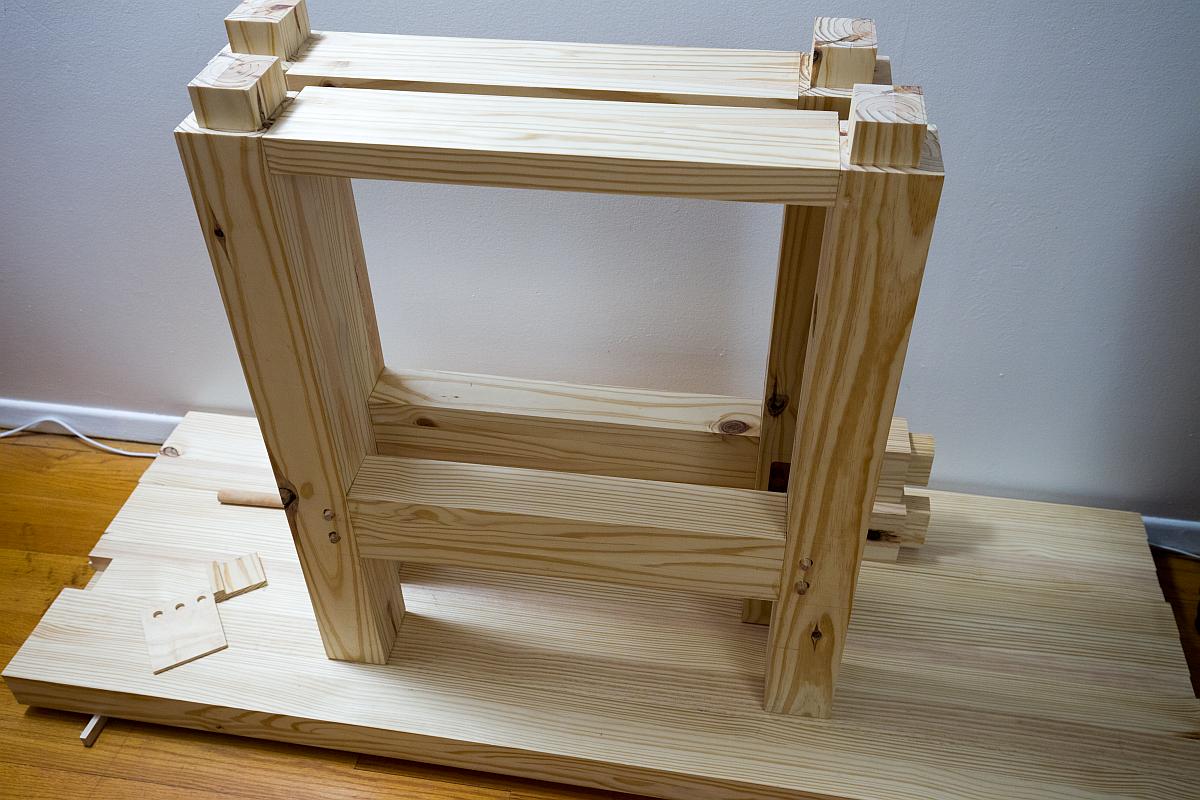 I shouldn't have skimped on the dowel length but these
ones are okay. I guess I'll inlay a veneer to hide them.


Rough estimated expenses

not yet made Moxon vise included
$100 pine lumber
$12 glue
$40 leg chop hardwood
$45 acme thread & nuts
$50 parallel mechanism
$30 balltops
$40 fasteners, other hardware